3-Hour Masterclass + Activation

To the women who feel called to embody the return of the New Womb Architecture via Osiris-Christ, the true soul of Osiris that is serving the benevolent return of Christ on earth and protecting women…
No matter the sexual trauma, abuse, or previous merging with corrupted DNA from partners that were not your genetic equal and true beloved, there is an entirely new architecture to restore the womb back to zero-point through this deep initiation among many other profound upgrades in this 3-hour masterclass! In-depth Sacred Sexual Transmission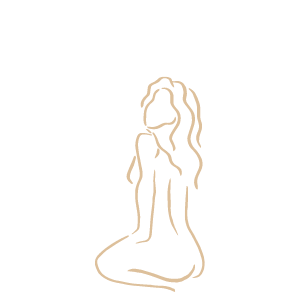 Osiris Field Work Healing/Activation
Release
Corrupted masculine/feminine DNA held in the feminine sexual organs
Lunar distortions and imprints (fallen goddess)
Numbness/dissociation and unlock incredible orgasmic potential
Collapse + Clear
Stagnancy/depression and loss of sexual interest/libido
The unholy union signatures of Lilith and Azazael (one of the number one blocks to union)
Burn Away
Any attraction or looping with the narc/abuser/ dark masculine siphoning and leaks or leaky sexual energy
Rebuild
Genetic equal signature within the womb to begin true sexual union within through the Hieros Gamos system
New womb temple energies and architecture to house extremely powerful sexual energy that can generate a lot of financial abundance and other incredible breakthroughs
Receive
ISIS transmutation ruby diamond clearing to run zero-point frequencies and reestablish Sophia
A bonus 40-minute Osiris fieldwork healing + activation
Then this webinar is for you

My finances have been consistently low and difficult to improve without opting into full-time slave labor for years now. Two days after the womb webinar and activation I received a $5/hour raise at my part-time job. because of this raise, I was able to meet the minimum income level to qualify for health insurance in my state and received a $4k yearly tax credit to apply towards a premium health and dental plan!
I haven't been in a relationship in 3 years and haven't experienced physical union in this lifetime yet. Sexually, I have a regular self-pleasure practice but I deeply miss being penetrated by a partner and usually don't bother doing it myself because it never feels the same. A few nights after the webinar I had this spontaneous rush of strong sexual energy and arousal in my womb, and ever since, each one of my clitoral orgasms has connected up to the cervix and created this feeling of being filled up to the brim with the Holy Masculine/Counterpart, like being penetrated by God in every dimension. It has made self-pleasure so much more satisfying, with a feeling of warmth and being held fully and cared for by both God and my counterpart even though he's not physically present. I don't feel that persistent lack and emptiness inside anymore or the sense that I'm missing out on penetration as a result of not being in physical union. I'm really still in awe at these results and so grateful that all of this is even possible!

Can I do the activation more than once?
Yes!
Each time you do the activation higher, deeper and holier layers of experience, healing and potentiality will open up and reveal themselves to you so feel free to do the activation anytime you feel called to.
Can I do the activation while menstruating?
Yes!
While your experience may (or may not) be more intense, doing the activation during the menstruation phase of your cycle holds its own unique benefits that can be incredibly powerful.
How can I access the replay?
Once you've completed your payment you will automatically be directed to the replay page where you'll be able to watch the masterclass and listen to the bonus Osiris fieldwork healing/activation.